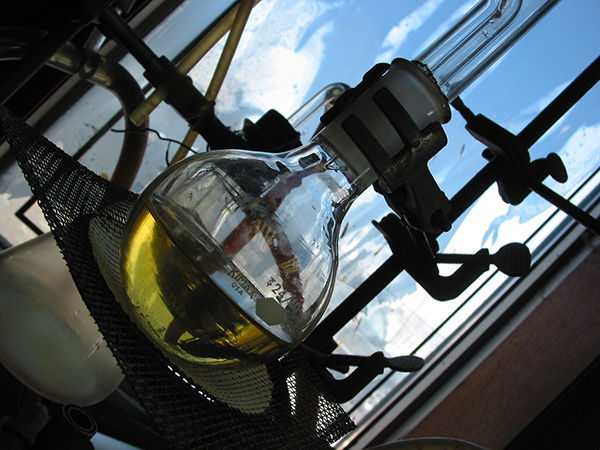 Mancuso Chemicals is a specialist in the production of foundry resin systems,
we manufacture the full spectrum of products for no bake, cold box and
hot box applications.
No Bake Binders and catalysts:
Rapidur™ Polyurethane Binders
Standard Series – High strength, fast curing, cost effective Phenolic Urethane binders
Ultra Series – Advanced binders offering Low VOC / Low HAP's, Napthalene depleted solvents
Novus Series – Brand new technology line of Rapidur binders with the lowest levels of odor and irritation ever provided to the industry
Aludur Polyurethane Binders for Non-Ferrous – cost effective 3 part systems with superior shake-out
Basic Series – designed for use with Olivine sand or ultra hot sands with long work times
Rapidset Series – Polyol-Urethane Binders for Non-Ferrous – 2 and 3 part systems with low odor and excellent shake-out
NB Furan Resins
Technologically unsurpassed resins covering high furfuryl alcohol content, zero water, zero nitrogen binders to highly engineered hybrid furan resins to maximize performance and cost

Complementary TSA and XSA acids with industry leading lowest levels of free sulphuric acid


Resital™ Acid Cured Phenolic
Traditional low cost binders updated with the latest technology for improved H&S

Resyd™ Alkyd Resins
MR/LF Series – Alkyd Urethane binders for molds and cores

LinOil
Linseed core oil resins

K-Set™ Alkaline Phenolic Resin
Ester cured phenolic resins system specially formulated for superior shelf life
Inorganic No Bake
Coming for 2021

Cold Box Resins:
A complete range of systems to provide fast curing, high up front strength development, long bench life, high humidity resistance and long core storage.
Rapidcure™
Phenolic-Urethane Binder Systems
Xtra, Ultra and Novus series of resins, for low resin, high productivity and extreme operating conditions
Aluset – Aluminium Specific Cold Box Systems
Epoxy/Acrylic Systems
EZSet™ Sahara – 2 part Epoxy/Acrylic SO2 Cold Box Resins
EPOSET™ – One part SO2 resin that contains no CUMENE HYDROGENPEROXIDE in the binder
Heat Activated Resins:
Highly engineered systems to provide fast curing with low curing temperatures, high strength development, long bench life, low gas evolution, high humidity resistance.
Hot Box Binder System
Reactive urea cured Furan and Phenolic resins with high strength at low cure temperatures, extremely long bench life for superior casting finish

Full range of complementary catalysts and third part additives

Inorganic Binder System
Cutting edge sodium silicate based resins with ultra low emissions and high productivity