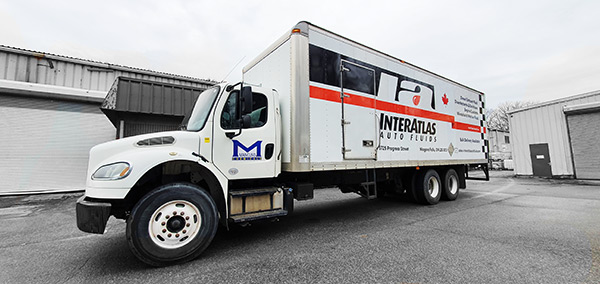 InterAtlas Auto Fluids offers Diesel Exhaust Fluid, Engine Coolant, and Windshield Washer Fluid in jugs, drums, totes, or bulk delivery. Our bulk delivery trucks are on the road 5 days a week and will ensure that you never run out of fluid. Deliveries are made by professional drivers with extensive training in safe chemical handling procedures.
Products:
DEF
Manufactured to ISO 22241 specifications. Each batch is tested for compliance and fully traceable.
Engine Coolant
Various grades of engine coolant available including conventional, hybrid (universal) and heavy duty extended life. InterAtlas Auto Fluids offers coolant concentrate or pre-blended for added convenience.
Windshield Washer Fluid
Available in summer blends and winter blends that protect from freezing down to -35 °C, -40 °C, or -50 °C. WWF-40 Rain Repel, comes with a silicone water-beading additive to help keep your windshield clear.